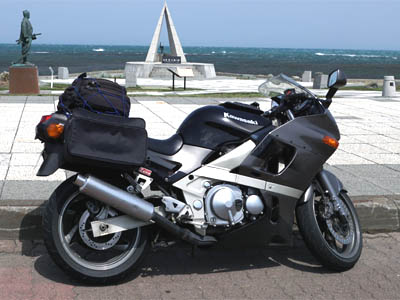 It's my second motorcycle, Kawasaki ZZR400. I have purchased it in 2004.The model is 1999's N7 (ZX400N7), color is "Metallic gray stone & Ebony". It's 10nd model of ZZR400.It has clock, one tripmeter and always-on light. It's heavier than ZZR250, but I can easily ride.Because of the urgent business, I can't drive a motorcycle much....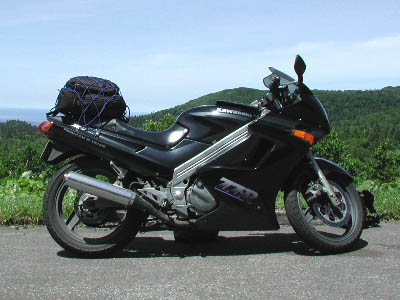 It's my first motorcycle, Kawasaki ZZR250. I have purchased it in 1999.The model is 1990's H1 (EX250H1), color is "Ebony & Pearl cosmic gray". It's 1st model of ZZR250!!
Site administrator : KaK
I live in Tokyo, Japan. I have a ride on ZZR for 19 years. Once a year, I go a long touring to everywhere in Japan.I like motocycle, music(keyborad and guitar), games, train and airplain.This site is named from
Hiroko kasaha
's CD, "Nature". "The wind of tomorrow" is on this album.