About this web site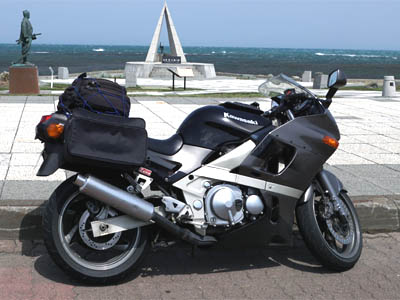 It's my second motorcycle, Kawasaki ZZR400. I have purchased it in 2004.The model is 1999's N7 (ZX400N7), color is "Metallic gray stone & Ebony". It's 10nd model of ZZR400. It has a clock, one trip meter and always-on light. It's heavier than ZZR250, but I can easily ride. There are a lot of problems, because ZZR is old motorcycle.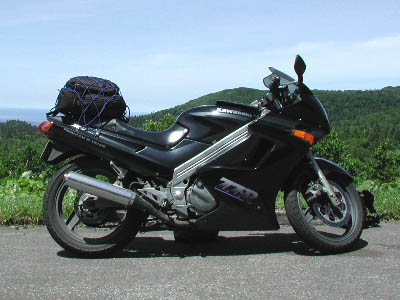 It's my first motorcycle, Kawasaki ZZR250. I have purchased it in 1999.The model is 1990's H1 (EX250H1), color is "Ebony & Pearl cosmic gray". It's 1st model of ZZR250!!
Site administrator: KaK
I live in Saitama, Japan. I have been riding Kawasaki ZZR for 20 years. Once a year, I go a long-distance touring to everywhere in Japan. I like motorcycle, music (keyboard and guitar), games, train and airplane. This site was named from Hiroko Kasahara song.